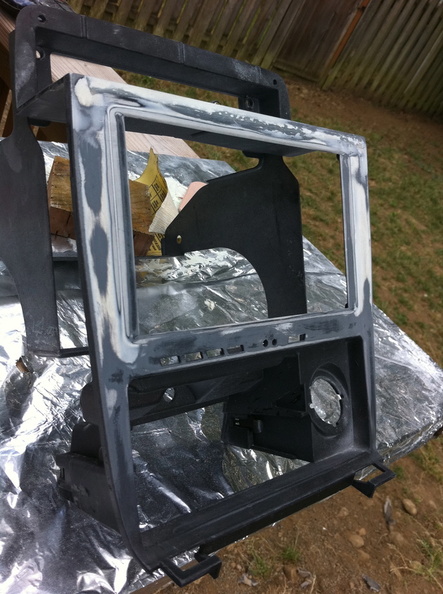 I've nearly finished a final sanding.
The original build had rather rounded "puffy" looking sides when compared to the flat faces of the stock vigor dash components.
Here I've taken care (and a flat piece of wood as a sanding block) to sand the whole thing flatter.
From this you get to see some interesting contours emerging from the different colored layers.