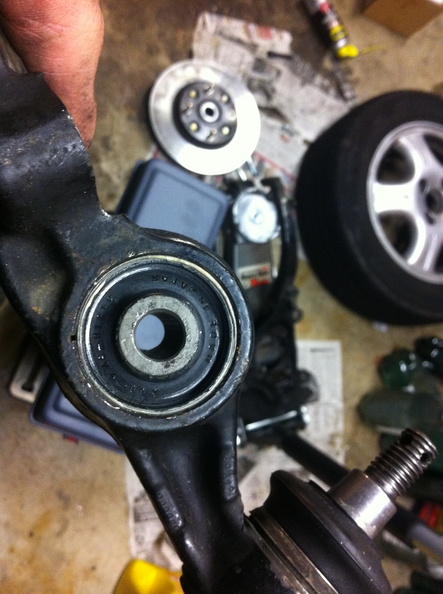 The new bushing was... interesting to install. Still not having a press I simply hammered it into place with a 3lb sledge.

The bore in the lower control arm was sanded a bit, then lithium grease applied to both parts. Line them up, and start swinging.

Considerably more effort than I had expected was required to get these together, but I made it!

You can sort of see the knuckle resting on my floor jack, and the hub/bearing/brake rotor on the ground.
Created on

Posted on

Albums

Visits

1925