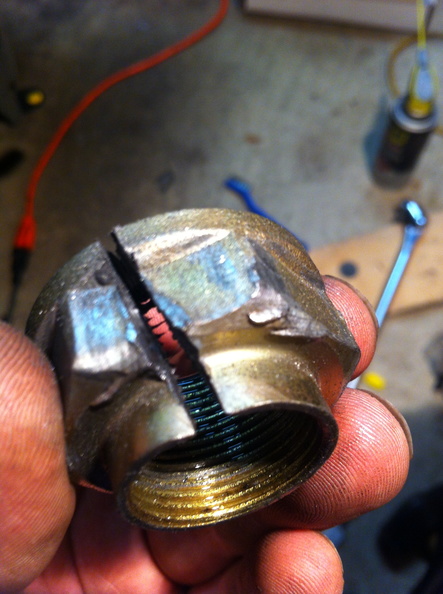 I broke TWO 25 inch 1/2 socket breaker bars from Harbor Freight trying to release this spindle nut (passenger side). Luckily they were on sale :), so I didn't spend much buying three of them to finish this job.

Failing to use leverage to free this thing, I grabbed my dremel and a a couple of cutting discs and vented my frustration through directed destruction.

Doing this DID cut a notch in some of the threads of my spindle, and also cut a nick into the body of the wheel hub. Neither seems to have caused any issues with putting things back together. The final bit of metal at the inside end, next to the threads, would be impossible to cut without doing more damage elsewhere, so I used a cold chisel and 3lb sledge to crack that last bit of metal down the middle, releasing the tension and allowing this to finally be unscrewed.
Created on

Posted on

Albums

Visits

1846