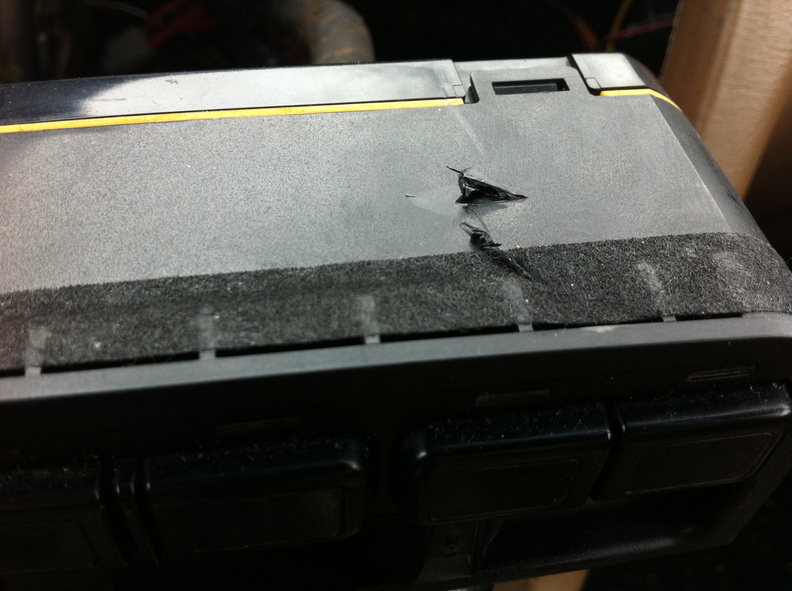 It appears they used something like a flathead screwdriver to literally pry the heater controls from the dash.
Obviously didn't know or care that a plastic cap in the center hides the one screw holding it in.
I am still using this cluster today as the damage is hidden in the dash and does not affect the function of the controls.
Created on

Posted on

Albums

Visits

1162