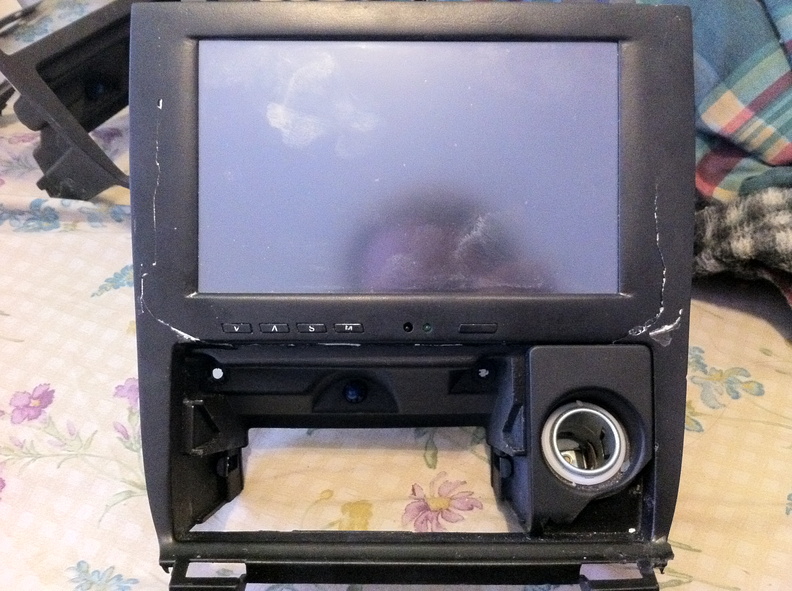 The bondo / paint at the bottom of the screen is badly cracked.
The majority of the epoxy at the back (not pictured) shattered or popped free of the dash plastic.
They apparently pried on the trim panel around the cigarette lighter, it survived worse than the bondo!
How they stopped before snapping everything in two I do not know.
Created on

Posted on

Albums

Visits

1190